Top 4 Affordable Kitchen Countertop Options For Budget-Conscious Homeowners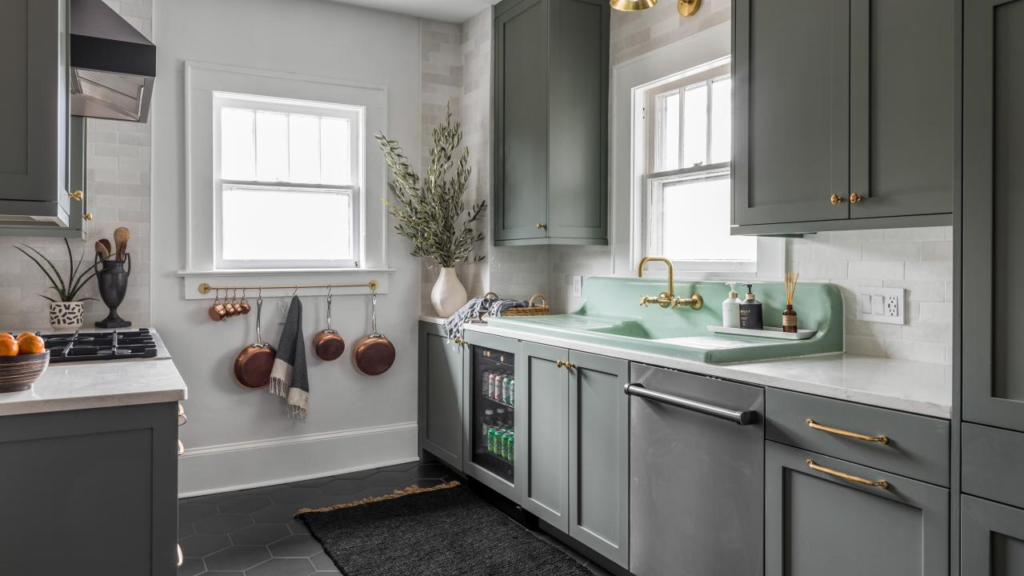 Choosing a suitable countertop material is crucial, whether cooking for a crowd or trying to stay within your budget. Several types of materials offer different benefits, but you can still find affordable options for your kitchen.
Laminate kitchen countertops are inexpensive, easy to maintain, and come in various styles.
Laminate
Countertop surfaces influence the look and functionality of a kitchen. Homeowners can choose from granite, quartz, ceramic tile, concrete and laminate countertops. Unique materials like butcher block, paper composite, and zinc are also available.
Laminate counters were invented in the early 1950s as a less-expensive alternative to heavy, costly stone tops. Manufacturers produce laminate sheets in various colors, patterns, styles, and texture options.
They're durable, affordable, and easy to maintain. It's best to avoid placing hot pots directly on the surface as it's not heat-resistant.
DIYers can install pre-fabricated postform laminate sections from big box home centers, but a professional remodeler may be needed to do the job right. To ensure a tight seam, dry-fit the pieces and use a circular saw with a finer blade to achieve the desired length and width.
Tile
Tile countertops offer a wide range of color, pattern, and texture options that complement any kitchen style. They can be a stylish alternative to natural stone slabs that can quickly run up a remodel budget.
Tile is available in various colors, patterns, and finishes that can be mixed to create unique designs not found in other countertop materials. They also cost significantly less than a slab of granite or marble, making them an excellent choice for budget-conscious homeowners.
Some styles now look virtually indistinguishable from natural marble or granite. The material is durable and heat-resistant but not as hygienic as other options, so it's best placed away from stoves.
Solid Surface
Solid surface countertops check a lot of boxes for budget-conscious shoppers. These manufactured countertop materials have become extremely popular as a non-porous alternative to natural stone. Solid surface counters are dense acrylic or polyester resins combined with filler, pigments, and acrylic chips. The result is a beautiful, seamless countertop installation with no unsightly seams.
These kitchen countertops are easy to clean, hygienic, and non-porous, resisting bacteria and stains. They are also very durable, able to withstand a great deal of abuse, and can be molded into shapes for a customized look.
While granite was once the go-to choice for an attractive and affordable counter option, it is now less in style due to more natural man-made surfaces. Additionally, it is a porous material that requires regular maintenance, including being sealed yearly.
Natural Stone
Natural stone can still be an option for those with a budget-friendly goal in mind but also an eye for style. This material adds beauty and a sense of luxury to the kitchen while providing durability that many other materials cannot.
Granite, marble, and quartzite are all popular natural stones that can be found in various color options. These are durable, easy to clean and stain-resistant. Marble is beautiful and can be incorporated into traditional and modern kitchen designs.
Limestone is another beautiful natural stone that is available in a range of colors. It looks similar to marble but has a veined pattern unique to each stone. It is heat-resistant and can hold up to many types of foods and drinks. Soapstone is a natural stone in shades of gray or black and offers a timeless look. It is hard and non-porous, which makes it resistant to stains and bacteria, and can be sanded down to repair scratches.