Arizona Workers Comp: Information for Employers and Employees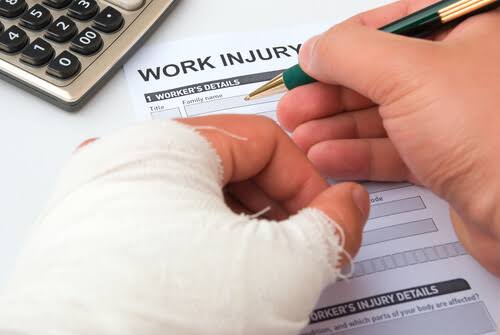 Workers' compensation is a program that benefits workers who are hurt or fall ill during their employment. The Industrial Commission of Arizona (ICA) directs and manages the Arizona workers comp program. All employers in Arizona must obtain workers' compensation insurance. 
The Industrial Commission of Arizona (ICA)
Arizona's workers' compensation program is supervised by the Industrial Commission of Arizona (ICA), an independent state agency. The ICA's primary duty is to ensure that workers who are hurt at work or fall sick receive the benefits to which they are legally entitled. Additionally, the ICA helps employers and workers understand their obligations and rights under the workers' compensation program.
Employers Responsibilities
Employers in Arizona must obtain workers' compensation insurance. Employers must also ensure a safe workplace, report workplace illnesses or injuries to the ICA, inform employees about their rights under the Arizona workers comp program, and maintain accurate records of workplace accidents and illnesses. You can find more information at https://www.employers.com/where-employers-does-business/arizona-workers-comp/.
Filing A Claim
Employees should submit a workers' compensation claim if they are hurt or fall ill. The employee has one year from the date of the illness or injury to file the claim. The claim must be submitted using the right form. It should also contain all necessary details, including the employee's name, the injury or illness date, and a condition description.
Denial of Claim
After a claim is submitted, the employer may dispute it. However, the ICA will investigate the claim to ascertain if the employee is entitled to benefits. It is also important to note that the employee can file an appeal if their claim is rejected.
Types of Acceptable Claims
The acceptable claims for workers' compensation benefits include Medical costs, lost pay, permanent impairment or disability, and job retraining. The cost of healthcare, such as prescription drugs, hospital admissions, and doctor visits, is also covered.
A permanent injury that prohibits the employee from returning to work or the loss of use of a body part is also covered under the permanent impairments or disabilities benefits. Employees who cannot return to work may be given vocational rehabilitation or job retraining.
Self-Insured Employers
Some firms may manage workers' compensation claims and benefits internally rather than through an insurance company. But even self-insured employers are governed by the ICA. Employers who self-insure must submit annual financial reports to the ICA and keep enough reserves to cover claims.
Attorney Representation
An employee has the right to legal representation during the claim hearing process. The administrative law judge will make a ruling after considering the evidence and testimony presented by both the employee and the employer.
Rehabilitation or Job Retraining
Workers' compensation benefits may include rehabilitation or job retraining if an employee cannot return to their job. The ICA collaborates with rehabilitation service providers to ensure the worker receives the right assistance to support their return to work.
Summary
Arizona workers comp program aims to offer benefits to employees who suffer an injury or fall ill due to their employment. Employers and employees must know their rights and obligations while the ICA oversees and manages the program.
Employers are accountable for maintaining accurate records of workplace injuries and illnesses, maintaining a safe workplace, reporting workplace injuries or illnesses to the ICA, informing employees of their rights, and ensuring that all employees are covered under workers' compensation insurance.