Why Do Businesses Outsource Their IT Support?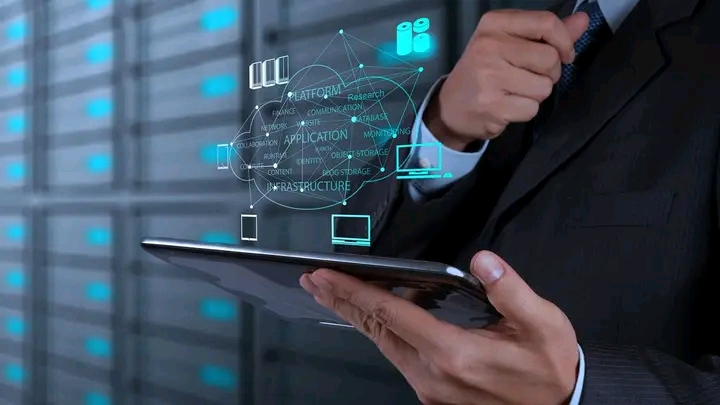 In the world of modern business, information technology – or simply IT – is an absolutely crucial component to any economically viable organisation. The fact is that technology has become so intertwined with modern life, accelerating communications and other everyday activities, that not using technology can make certain things feel very inefficient. This is especially true with business, where the ability to attract customers, and provide an efficient and good-quality service is essential.
This is why many businesses nowadays are outsourcing their IT support. This has been going on for a while now, and we spoke to a company that has been providing IT support in London for over 12 years, to get more insight into the matter. The company, TechQuarters, told us how they sometimes take full responsibility for the IT management of their clients; and sometimes they simply support clients who already have in-house IT staff. According to them, the options for outsourcing IT is quite flexible.
Outsourced IT Support
Due to the fact that modern businesses rely on technology a great deal, IT support has become a crucial aspect of business operations. It's so important, in fact, that outsourced IT support has become a very popular service, and a highly successful business model. According to TechQuarters, who specialise in this service, IT support services offer better value for money than hiring and training one's one IT department.
If you are a small business, the chances are you have more limited resource to put toward your IT support – you may be able to hire one or two IT staff and train them up, but a small business is unlikely to be able to put together a large, comprehensive department. This is why outsourcing can be a good option, because IT support providers have a large team of technical professionals that ensure all their clients have access to support when they need it. The size of their teams also mean they have a more diverse pool of expertise.
More Proactive Support
IT support providers in 2022 are prioritising giving a proactive support service. Proactive means taking action before something happens; and in the context of IT support, this principle is very important, because an IT issue can seriously impact a business' operations. For that reason, IT support providers implement practices to help detect and combat IT issues before they make a significant impact on the organisation's productivity.
Better Response Times
Not only are IT support providers highly proactive, they also strive toward providing competitive response times. As they are providing a remote service, providers need to be able to respond to clients who call them up very quickly – they don't want to be wasting customer time. Therefore, a good provider will have a well-practiced, efficient helpdesk and case management service that ensures clients are never waiting long to hear from an IT professional.
Enhanced Security
Security is a number one priority for many businesses nowadays. This is because the risk of data theft and other forms of cyber attack are ever increasing. A business on their own may not have the best, or most up-to-date knowledge around cyber security; but if they partner with an IT provider, they will be able to implement modern security solutions. Professional IT companies need to know about the latest developments in security, so that they can ensure their clients are protected sufficiently.
Redundant Data Storage
Data storage is important for all modern businesses, and the more redundant that storage is, the better. Data redundancy refers to how safe data is against being lost, stolen, or accidentally deleted. So, backups are a straightforward way of ensuring data storage is redundant. Having provided IT support Central London organisations rely on, TechQuarters have a lot of experience with data redundancy. They stated that backup services and disaster recovery are the most reliable ways of ensuring data is protected against loss. Furthermore, cloud storage is another way of increasing data redundancy, because data will never be tied to a single location, and therefore is harder to compromise.