Why You Should Become A Nurse Practitioner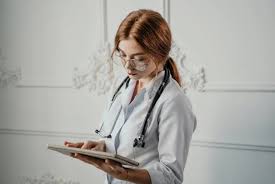 Have there ever been prolonged wait times for doctor's appointments? Or perhaps you've noticed that the family physician you've been going to for years works with a team of nurse practitioners. It is a result of the US's shortage of doctors. Every year, each doctor sees thousands of patients, but still, there is a dire need for more healthcare staff. So what can be done to fix this? The role of the nurse practitioner is to bridge this gap, but why nurses?
Nurse practitioners (NPs) provide comprehensive, patient-focused care. More importantly, nurse practitioners have seen the highest job satisfaction ratio in the nursing sector. How? Because they get to choose their area of specialty. And most of them go for the specialty they're passionate about. Their job allows them to influence their patient's life directly.
On the other hand, the demand for nurse practitioners has increased over time. So you can expect a lot of employment opportunities. Also, you can't ignore the following benefits that make it a rewarding career.
An Opportunity to Expand your Knowledge and Skillset
Becoming a nurse practitioner allows expanding your knowledge and skills to create a successful career. You can opt for different programs or certifications, such as an online post master's certificate nurse practitioner. Many colleges offer students the option to complete an online degree program, certificate, or professional development opportunities at their convenience using their virtual learning platform, such as Norwich University. These programs will enable you to increase your knowledge and skills to become a nurse practitioner. With the help of experienced faculty, you can access the latest research theories and proven methodologies to become a nurse practitioner. You will also get an opportunity to get certificates in Adult-Gerontology Acute Care Nurse Practitioner (AGACNP), Family Nurse Practitioner (FNP), and Psychiatric Mental Health Nurse Practitioner (PMHNP). Going for certifications showcases your commitment to your job. It also shows that you took extra time to educate yourself further in your domain.
Opportunity to Provide Patient-centric Care
Nurse practitioners are trained to handle disease and prescribe treatment like doctors and physician's assistants. In fact, as a nurse practitioner, you receive more holistic and patient-centric training. Opting for this field also means you'll be trained to look at the patient. For example, you'll treat the problem when a patient comes with a health ailment, providing the right treatment or medicine. And you'll also evaluate other factors associated with the patient's health and lifestyle to stop the particular health issue from occurring again.
Specialize in your Desired Area of Care
Once you decide to make it your career, you must also choose the area of specialization. You have a variety of options to pick from. It's better to research these areas, such as pediatrics, psychiatric mental health, neonatal, adult-gerontology, women's health, and family, and get an idea beforehand. This step also gives you enough knowledge about the area you're passionate about. If you are motivated about what you do, working with patients and improving their lives will be much easier.
This field is high in demand
Numerous people who require healthcare services have increased along with the population. The ratio of experienced nurses has decreased as a result of retirement. Most senior nurses often go for administrative roles for career growth. Circumstances like these directly impact the healthcare system. And providing top-tier patient care becomes a concern, too. Due to fewer experienced nurses, this department struggles to optimize its operations. The lack of nurse practitioners also slows the delivery of expected healthcare services, adversely influencing the quality of care. That's why there's always a need to hire nurse practitioners to control this situation.
Significant Influence on Earning Potential
The stats from BLS suggest that a registered nurse earns $77,600 annually, whereas nurse practitioners make around $123,780. Hence, when you decide to switch to a nurse practitioner from a registered nurse, you can expect to earn 44% more. Although nurse practitioners are required more schooling, opting for this path is still a rewarding decision in the longer run. The earning potential with the need for advanced-level nurse practitioners makes the future look fulfilling. Also, you can earn more than in other specialties if you go for neonatal or psychiatry specializations.
Flexibility to Choose Work Location
Healthcare is a significant field, and the demand for nurse practitioners is higher than ever. In this scenario, nurses get an opportunity to choose and decide their work schedule and location. It's on you to decide whether you want to go for morning or evening shifts. With this, you get to choose the setting. For example, will you work in a hospital or research facility? Work setting could also include working in a school or independently as a nurse practitioner. You'll also be expected to choose your specialty, such as whether you like to interact with various patients or focus only on one patient demographic.
Establish Connections with your Patients
Since nurse practitioners have become independent, the need for primary caregivers has also increased. Often, patients prefer nurse practitioners due to the field's holistic approach. Besides, nurse practitioners do a great job as primary caregivers due to unmatched care. Nurse practitioners also spend more time with patients and stay with them through different phases of their ailment. It allows them to create genuine connections with their patients, providing sincere service and undivided attention.
Tips to Transition from Registered Nurse to Nurse Practitioner
Becoming a nurse practitioner can be beneficial in various ways. There are several other reasons to choose this path, along with the ones mentioned above. If you're a registered nurse or someone who's looking forward to pursuing nurse practitioner as a career, these tips might help you: 
Research and go for a postgraduate residency program
Set realistic goals and begin with slow and steady steps
Prepare yourself to work in the non-traditional ways
Understand that independent work comes with great responsibility
Always remember your purpose of becoming a nurse practitioner
Conclusion
Nursing is an essential yet underrated profession. When talking about nurse practitioners, focus on the responsibilities that come with it. It takes immense courage to opt for a career like this. If you haven't thought about becoming a nurse practitioner, the above reasons or benefits will encourage you to do so. Emotionally or financially, this career sounds rewarding in various ways. And if you're passionate about a particular specialty, go for it without further ado and start your dream. You can still consider it if you're a registered nurse and want to take your career two steps ahead. Start exploring different specialties and see how it unfolds for you.