Why and How You Should Hire a Facebook Ads Expert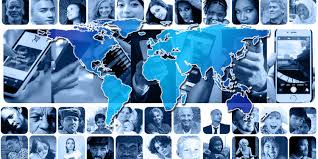 Facebook ads can be a huge source of website traffic, leads and sales. But, as you know, those that struggle with marketing often turn to the ads platform solely for the instant gratification it can bring. This leads to many businesses facing problems with Facebook Ads all too soon. Hiring Facebook Ads Experts can be the best solution for businesses.
Why Hire a Facebook Ads Expert?
Here is why hiring Facebook ads experts will help your business:
1. You do not have to worry about wasting time and money on ineffective campaigns.
2. You will have someone who knows what they are doing, so you do not have to research or learn anything new. You can focus on running your business.
3. You will be able to see results quickly, which means you can see how well your campaign is working right away and make any changes that need to happen immediately instead of waiting weeks or months until everything turns around, which is what happens when you try this on your own.
How to Hire a Facebook Ads Expert
Hiring Facebook ads experts can be tricky, but the following tips will help you make the process easier.
Experience in the Industry
Facebook Ads experts should have some experience in the industry. A novice may not be able to handle the job of running Facebook Ads for your business. You want to make sure that your Facebook Ads expert has enough experience in the field so that they can help you with whatever problem you might have.
Budget
If you are on a tight budget, you can opt for an expert who charges less than others in the market. You can even use freelancing websites where you can find an expert at a reasonable price.
Review Their Work
You will want to see examples of their previous projects and make sure they have experience in your industry. If they do not have any experience with your particular business or industry, then it may be worth looking at other candidates.
Ask Questions
Once you have found someone with experience who seems to fit your business well, it is time to ask questions. Ask about their process for working with clients, what kind of services they provide, how much it costs if there is an option for payment plans, and more.
Get Their Contract and Terms of Service in Writing
It is important to get any contract or terms of service in writing when you hire a Facebook Ads Expert. To do this, you should ensure that you clearly understand what the company does and what it will provide for you. It would help if you also were careful about signing a contract with a company that does not have a good reputation or has been involved in any investigations.
Conclusion
Many companies, especially new businesses, are trying to get off the ground and find Facebook Ads too confusing and frustrating to try and tackle themselves. You need someone who knows how it works to get good results. If your business is not gaining traction on Facebook ads, hiring someone with experience to help you work out the kinks is worth it.