What To Store in a Storage Unit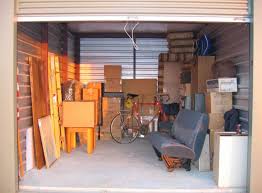 Many people use storage units when they need extra space to store their belongings. But what should you store in a storage unit? Keep reading to find out.
How do you choose a storage unit?
When it comes time to choose a storage unit, there are a few things that you will want to take into account. The first is size. How much space do you need? 5×5 storage units are a great size for storing small and medium-sized items. You can fit a lot of belongings in this size unit, making it perfect for people who are downsizing or need to store seasonal items. You also need to consider how much you are willing to spend on storage and the location of the storage. Once you consider these options, you can start looking at different storage facilities.
Most of them offer a variety of sizes, and some even have climate-controlled units ideal for storing delicate items like furniture or paintings. Once you have found a facility that meets your needs, take a tour and ask questions about the security measures. Make sure that the facility is well-lit and that there is 24-hour video surveillance. Also, ask about access hours; most facilities offer either daily or monthly access hours.
What do you store in your storage unit?
When packing your storage unit, it is essential to consider the items you will be storing. Some everyday items include furniture, clothing, books, electronics, and household items. When packing furniture, it is essential to use blankets, sheets, or bubble wrap to protect them from scratches and nicks. You should also place styrofoam peanuts or other packing materials around the furniture to prevent it from shifting during transport. Be sure not to overload the moving truck or storage unit with furniture, as this can cause damage.
It is best to stack chairs and tables on top of each other and place heavier pieces of furniture on the bottom. Sofas and mattresses should be placed on their sides instead of stacked. When packing clothing, you should use boxes rather than plastic bags. This will help keep your clothes clean and free from mildew. You can also use vacuum seal bags if you want to save space. When packing clothes, make sure they are folded neatly and stacked in boxes. If you have extra room in your boxes, fill it with pillows, blankets, or towels for added protection.
Books are one of the most straightforward items to pack when moving or storing them in a storage unit. Simply stack them upright and place them against the wall, so they don't fall over during transport. When packing electronics such as TVs, computers, and stereos, they must be adequately protected from bumps and scratches. Use bubble wrap or foam peanuts for cushioning, and make sure that all cords are tightly wrapped up so they don't get tangled during transport. Household items such as dishes, pots, and pans can easily be packed into large plastic bins with bubble wrap or cardboard, dividing each item.
How do you store your belongings in a storage unit?
When choosing what to store in a storage unit, it is essential to consider the size and type of the unit. You will also want to think about how you will be using the stored items in the future. If you are storing furniture for an extended period, you will want to consider its condition and whether or not it is susceptible to damage from pests or water. If you are storing furniture in good condition, you can place it directly into the storage unit. However, if you are storing furniture susceptible to damage, you may want to consider wrapping it in plastic or packing it in boxes.
When unloading a storage unit, it is essential to take your time and be careful not to damage any of your belongings. It may be helpful to have someone help you carry heavy items. Be sure to stack boxes and furniture orderly so you can easily find what you need later.