5 Ways For Graduates To Further Their Career In Counselling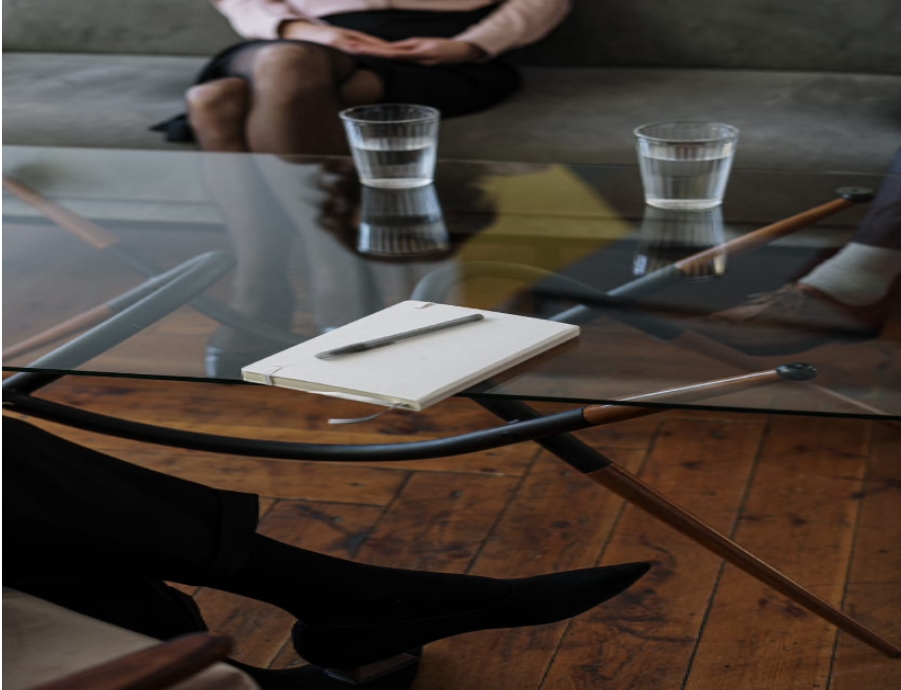 Being a counselor is an honorable profession. What can be better than helping people understand themselves and find their suitable place among the masses? You hold the hands of those who are lost, guide them, and help them overcome their shortcomings. That's a noble work that deserves appreciation.
Those who study counseling can also need some counseling to enhance their grasp of the subject. Before moving forward, you must acknowledge the great journey you're about to embark on. Now, if you're looking for a way to figure out your career after completing your graduate degree in this great field, you're in the right place.
In this article, you'll explore five ways to further your career in counseling. Starting from getting a master's degree in the relevant field to aiming at a doctorate, this article explains it all!
Earn a Master's Degree in Counselling or Relevant Fields
As soon as you've turned into a graduate, you can enroll in a master's program. The CARCREP is among the best and most recognized boards that provide many graduate-level counseling programs. For CACREP-accredited programs, there are certain requirements and criteria that you need to keep in mind while enrolling.
You can check for the various CACREP accredited online counseling programs that facilitate quality learning at an advanced level. As soon as you get a higher degree, not only your knowledge of the subject would increase, but your vision of a stable career would get clearer as well.
Learn About Your Career Options
A counselor's degree is not restrictive and offers a large variety of professional opportunities. As a graduate, you do not have to limit your professional worldview. Instead, explore your options and try to test out your affinity with different counseling programs.
For example, if you are good at dealing with kids, you might have a stable and successful career working as a school counselor or even opt for working as a clinical counselor for kids. Getting hands-on knowledge and experience in these different fields will allow the graduates to gain practical knowledge along with their theoretical foundations.
Graduates can learn about these options by working with certain organizations as volunteers or as an intern. Gaining this kind of practical experience will equip you with in-depth knowledge about counseling as a whole, and you can also work out if you want to further your experience in a certain field.
The knowledge about career options also provides guidance when a counselor is ready for specialization. That is why it is necessary to do independent research on the diverse fields associated with counseling. 
Practice and Engage in Research
Moving away from the traditional form of counseling practice can give you an advantageous edge over your peers. Furthering your practice through research can provide you with the independence to prioritize your interests. This means that you can then take clients independently to support your research work. The work is extremely rewarding, and the self-fulfillment you get as a result is incomparable to many high-paying jobs.
Apart from that, the field of research work can directly impact the professional path you choose to follow. Research work allows you to directly get in contact with several powerful representatives and executives of your field. There is no better opportunity to form professional relationships ad connections than that. So, if you are passionate about your area of interest, research work is the way to go!
Get a Doctoral Degree
Many graduates undermine the importance of gaining a postgraduate degree. However, counselors can gain a lot of benefits from furthering their education. First and foremost is financial security. It is rightfully a cause for concern amongst many graduate students. Furthering your academic career might be an answer to these concerns. A higher level of education means a better-paying job.
A doctorate degree also comes with a variety of knowledge and work experience. The skills you acquire during your doctorate degree broaden your academic perspective and enable you to work in multiple fields.
In addition to that, you encounter several other professionals who may guide you according to your interests. Working with professionals and engaging in extensive research on a doctoral level would ensure career stability. Now, there is nothing hidden about the fact that the process of obtaining a doctorate degree is quite a challenging thing to do. But the self-assurance and reliability it provides you and your professional path outweigh the difficulty of the process.
Work as an Educator and a Clinician
To further your career in counseling, you can also look for opportunities in the scope of education. Because a certain aspect of counseling is also about dealing with students and figuring out a way for them, education plays an important role in your career. As an educator, the counselor would be able to apprehend students' problems.
As a clinician, you can better understand the abilities and disabilities that may or may not encourage students to work out a particular problem. When you've established yourself as an educator, pursuing a career as a clinician is what will lead you to further stability and security in your career.
Now, of course, juggling between different jobs is a tough thing to do. For that, it is important to attain balance in your career. Take fewer classes and focus more on clinical work. Slowly and gradually, make counseling your top priority. Although, staying in touch with education would polish your skills more.
Final Thoughts
It is essential to explore as many possibilities of career options as possible. For counselors, experience is everything. Counseling is an ever-growing subject. So, as a graduate, gaining knowledge in the subject and then applying it in your practice will help you in the future.
Once you engage in quality research, you'll be able to interact with different clients. That will broaden your perspective, and your ability to put yourself in their shoes will improve. As soon as you reach this point in your career, securing a doctorate degree in counseling can be a viable option. So, follow these steps with a strong sense of motivation and purpose, and do your best!