Cybersecurity Career Paths and How to Become an Expert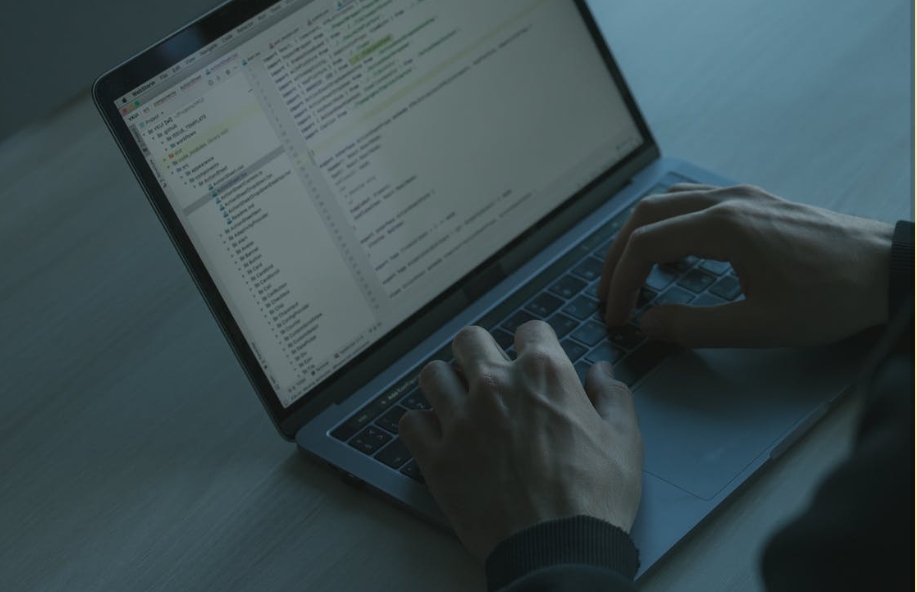 We live in a digital era where every day, new technology emerges to make our lives easier and simpler. These technologies bring numerous benefits, such as helping in better communication, easing access to valuable information, allowing us to get an education online, making financial transactions secure, and more. However, despite endless exciting benefits, technology also has drawbacks. For instance, every technological device or platform has a potential risk – the possibility of cybercrime.
Today, not a single internet user and business are entirely safe from cybercriminal activities. According to the CyberSecurity Venture, the cost of cybercrimes will increase by 15% during the next five years, reaching $10.5 trillion by 2025. And while the dangers of cybercrimes have been there previously. Yet, there has been a tremendous increase in cybercrime activities during the COVID-19 pandemic. According to Atlas VPN, Google recorded a 350% spike in phishing websites during the COVID-19 quarantine.
The primary job responsibility of a cybersecurity professional is to protect the data, device, network, and system from cyber threats and activities. The staggering stats indicate that there will be an increase in demand for cybersecurity professionals worldwide more than ever. So, if you love technology, possess critical-thinking skills, and wish to keep the digital space safe, pursuing a career in cybersecurity might be just what you need.
How to become a cybersecurity expert?
In today's fast-moving world, the importance of cybersecurity is growing at an exponential rate. As a result, more and more individuals are stepping into the cybersecurity field. So, do y ou also wish to enter this gratifying and lucra tive field but don't know what steps to take? In that case, you are in luck. Read on below to learn how you can become a cybersecurity expert:
Get the proper education: Kick-start your cybersecurity career by earning a formal degree in Computer Science, Information Technology, Cybersecurity, or a related field. However, if you wish to secure a higher job position, pursuing a master's degree might be the perfect choice
Enroll yourself in the relevant course: Perhaps you want to make a career switch or have no interest in pursuing a formal education, no worries. Consider online courses and equip yourself with the necessary technical skills
Earn certifications: Make your resume stand out among the pool of other candidates by earning industry certifications, such as CompTIA Security+, Certified Information Systems Auditor (CISA), Global Information Assurance Certification (GIAC), etc.
Network: Networking is an essential aspect of almost every industry. Common networking opportunities can include connecting with peers, professors, and employers in the field. You can also join local associations or connect with industry people via social media platforms
Gain experience: Of course, as a beginner, you won't have field experience, but that doesn't mean you can't get the desired job because of it. Thus, strengthen your profile by working on your own technology project, offering your services as a volunteer to firms needing cybersecurity, or participating in a competition.
That said, cybersecurity is a vast field offering professionals a variety of career paths. So let's take a closer look at the top cybersecurity career options:
Chief Information Security Officer (CISO)
Do you wish to be a leader in the cybersecurity domain and supervise all security-related projects of the business? If so, this career path is ideal for you. As an executive-level officer in the organization, you will create, execute, and maintain information security and risk management procedures to protect the organization's confidential data.
You must have in-depth knowledge of programming languages and information security management frameworks to excel in your job. Moreover, you must also have excellent communication, negotiation, project management, and leadership skills.
Typical job responsibilities of a CISO can include:
Work together with other business units to plan and implement security initiatives
Ensures the organization's security measures and protocols adhere to the industry standards
Oversee the performance of the organization's cybersecurity team
Stay up-to-date with the latest security trends and threats and devise effective strategies
According to Payscale, the average salary of a Chief Information Security Officer (CISO) is $171,884 per year.
Cybersecurity Engineer
Professionals in this field are responsible for safeguarding the organization's computers and systems from potential cyber threats and attacks. Also referred to as Information Security Engineers, they develop and maintain tools and solutions to address and fix security gaps in the infrastructure.
Since the work environment is fast-paced, you must have the ability to work under pressure. Therefore, cybersecurity engineers must be fluent in basic programming languages, such as Python, Ruby, C++, Java, etc., and have experience with incident response and forensics. Also, you must develop excellent critical thinking and problem-solving skills to excel in your career.
Some of the everyday job duties of a cybersecurity engineer can include:
Develop, execute, maintain, and assess security measures and protocols to keep the data secure
Respond and troubleshoot existing security issues
Perform testing and prepare reports based on findings to share with higher executives
Keep updated with industry knowledge and trends and apply the latest developments in the organization
According to Payscale, the annual salary of a cybersecurity engineer is $98,928.
Information Security Analyst
According to the U.S. News & World Report, Information Security Analysts ranks first among the 100 best jobs and Best STEM jobs. By pursuing this career path, you will be on the front line of devising and implementing effective strategies to stop cyberattacks.
A good information Security Analyst must have a comprehensive understanding of firewalls, proxies, IDPS concepts, and antivirus and experience with network penetration testing and techniques. In addition, it would be best to have exceptional communication, teamwork, and risk management skills.
Below are typical job responsibilities of an Information Security Analyst:
Monitor the network to identify security threats and issues
Install security measures and operate software to protect systems and information infrastructure
Upgrade antivirus software
Identify security breaches, evaluate the harm they may cause to the organization, and fix it
As per the U.S. Bureau of Labor Statistics (BLS), the mean wage of an Information Security Analyst is $102,600 per year, and job employment will grow by 33% from 2020 to 2030.
Summing up
In the present age, more and more people worldwide are embracing technology. But unfortunately, cybercriminals are also taking advantage of this and attacking internet users and many businesses. Due to this, the need for cybersecurity professionals will continue to grow.
There is no denying that the cybersecurity field is incredibly fulfilling. Moreover, it is relevant to note that cybersecurity is such a broad field that offers numerous career paths. Regardless of your career path, having the proper knowledge, skills, and credentials can take your career to the next level of success.