The Kirkland Brand at Costco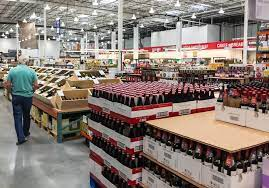 If you're looking for a membership, Costco may be the place to shop. These memberships give you access to the best prices on products that are popular among middle-class customers. And the Kirkland brand appeals to people looking for quality products at affordable prices. It's worth taking a few minutes to read up on the company's business model. And once you've joined, there are plenty of benefits for both you and your business.
Costco's membership business model
The success of Costco's membership business model is a testament to the company's customer-centric focus. The membership company continues to outperform retail competition in the US and Canada, with the company's revenues projected to grow by 8% in 2019 and 9% in 2020. Costco's cardholder base has steadily increased, reaching 76.4 million in 2014, and it is expected to reach 105.5 million by 2020. The majority of these cardholders are paying members, although the company also offers additional cards to household members.
In fiscal year 2018, Costco's membership renewal rate was 88% worldwide and 91% in the US and Canada. Costco's membership business model is a success, with its members enjoying great value for their money. Members spend an average of $130 to $140 on merchandise in a single trip to the warehouse, which includes the main store, pharmacy, and gas station. In addition to their membership fees, Costco generates revenue from direct sourcing and efficient inventory management techniques.
In addition to its membership benefits, Costco invests in its employees. Compared to other Fortune 500 companies, Costco offers high wages and top-of-the-line health benefits. In addition, the company focuses on creating a positive work environment and reduces employee turnover. In fact, the company has a 13% annual employee turnover rate, which is much lower than the industry average of 200%. And, since Costco has no advertising budget, it can afford to pass savings on to its customers.
A big part of Costco's membership-based
A big part of Costco's membership-based business model is its generous return policy. The company makes the entire shopping experience seamless for customers, including its return policy. The return policy is particularly generous, allowing customers to return items with no questions asked, as long as they do so within 90 days. In fact, one Costco customer returned a dead Christmas tree on Jan. 4, 2010. This kind of generous return policy is a major reason for the success of Costco's membership business model.
As an example of the power of a membership business model, the company has invested heavily in Kirkland's signature private label brand. This private label brand has been popular among members because it offers products at lower prices than national brands. This strategy allows Costco to differentiate its merchandise offerings while also enjoying higher margins. These three factors make Costco a unique business model, and e-commerce isn't likely to detract from that.
The company's second-quarter earnings beat expectations, and its net income increased 40% compared to the same period last year. In addition to the low gas and food prices, Costco is preparing for the future and introducing Visa credit cards to their membership-based business. The company's outlook will give investors an indication if its membership business model will be able to continue gaining market share. Even if the membership business model isn't working, the company continues to find innovative ways to boost membership without growth.
Kirkland brand appeals to middle-class customers
For Costco, its private label brand Kirkland is essential to its positioning as a high-quality warehouse club. The Kirkland brand draws Costco members to the warehouses, which leads them to renew their memberships, which solidifies the company's image as a quality store. Several factors are behind Kirkland's continued success. This article will discuss several factors that will determine the future of Kirkland.
Kirkland brand appeals to people who want affordable products with a guarantee of quality
The Kirkland brand appeals to people who are looking for affordable products with a guarantee of quality, said Tom Newmaster, a partner at William Fox Munroe Inc. in Shillington, PA. "You can feel good about buying Kirkland products, because they come in a box that looks like a seal of quality."
The Kirkland brand is also popular among wine snobs, because they sell the Signature line of wines and vodka. Costco doesn't sell wine and liquor at every location, so they have to make exceptions when it comes to this. Still, Kirkland Signature Vodka is a big winner in my book. It's not just wine, but also beer and liquor, and I'm sure you'll find your favorite bottle at Costco.
While the Kirkland brand is known for grocery and household items, the Kirkland Signature logo sweatshirt is a hot item. According to Today, more than 1,000 people have purchased the sweatshirt, which is selling out fast on Amazon. The sweatshirt is priced similarly to a $400 Supreme sweatshirt, so Kirkland Signature might be a hot item next New York Fashion Week.
Costco's private-label strategy is a crucial component of the retailer's positioning. It distinguishes it from its competitors and draws new members into the warehouse. It also makes members more likely to renew their memberships, further cementing Costco's reputation as a quality store. This strategy helps the company compete with Walmart and other big box stores.
last word
Costco's Kirkland Signature brand has a reputation for being one of the most unique private labels in America. You can find Kirkland Signature AA batteries along with Kirkland cashews in Costco stores. The Kirkland brand has long been a staple of the Costco store, but the company has had to make it work. It took Costco decades to get it right. At one point, Costco sold more than thirty different private label brands, including K Vintners. Its single-vineyard chardonnay and rose are now available in Costco stores.