Keep Your Business Relevant With A Smart Video Strategy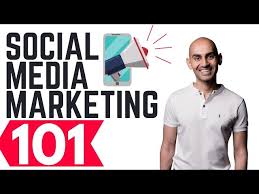 As a modern business, you must offer your customers more than just quality services and products. By all means, excellent products and services are the heart of a successful business. However, innovative entrepreneurs cannot ignore the impact of marketing their business to keep their target audience engaged.
Video is not an ordinary marketing tool. During the pandemic, they had proven their quality as predicted by experts. Video had given the much-needed interaction and entertainment option when there were restrictions to go outside. The features of the videos are not restricted to entertainment. Still, they play a pivotal role to inform, explain, teach and engage in a way that other different media simply can't match. Due to this reason, the popularity of the videos is skyrocketing, and it makes new viewership records every day. WOW Internet has become the first choice for digital marketers. In this highly competitive era, video marketing delivers outstanding results within a short time.
Making creative videos of your services, expertise, and products is a great way to engage with your audience. You could benefit from broadcasting your videos on various social media platforms. However, it is crucial to have a strategy for your videos, which includes how often you should publish and update your content and where.
Keeping the Content of Your Video Relevant
Making superior-quality videos with relevant content to showcase your business is an ongoing process. You must consider keeping the content relevant to the products and services that you offer. Avoid making lengthy videos with irrelevant content. Many entrepreneurs use video trimmers to keep their videos short and to the point. Next, you must make sure to publish a variety of content, including tutorials, promotions, and new product reveals. Creating a video portfolio with the most loved products is always a good idea.
Dabble in different Forms
The internet is overflowing with different kinds of videos, and you don't want your content to wither away anonymously. So, what you do is research what is trending and then choose which format suits the items in your portfolio.
Short form: If your business has a vast array of services and products to offer, then you will have plenty to speak about. However, it is essential for you to understand that while creating a compelling video, the key is keeping the video short. For instance, most audiences on Instagram have no patience beyond 30 seconds. The maximum you can keep them engaged is 5 minutes. Therefore, it is vital that you use an efficient video trimmer that can edit your long recordings into trendy, short pieces that keep your audience engaged.
Long form: Although a lot of videos on social media are short, brevity, in some instances, is not recommended. For example, suppose you need to take your followers through a manufacturing process or introduce significant people that work behind the scenes to make your brand a success. Themes like these would require you to employ the long form so that the viewers get an immersive experience.
Client-generated material: A significant share of videos on social media is of reviews by customers. More often than not, these work like magic. When a customer makes a video unboxing the product they purchased from you, it automatically creates a sense of good faith about your brand through the excitement, happiness, and genuine emotions shared by the customers.
Selling your Products and Services
Without a written prompt encouraging an immediate sale, even the suavest of videos would fail to grow your business. A call to action is necessary, and it lets your customers know that you will offer them quality services and products, just as mentioned in the video.
Strategy to Success
Outlining a road map is crucial for a newcomer or an experienced person. It will help you measure your success and where you're going. A good plan makes a significant difference in understanding the return on investment you receive on the content delivered. An intelligent video marketing strategy helps businesses meet their goals by creating video content to highlight their business objectiveness. Specific video goals are viewer engagement, conversation, demand generation, and brand awareness.
Setting SMART Goals
Setting a framework is an excellent place to begin.
Specific: Your strategy must be narrowed down to particular aspects. Communicating that you want more views is excellent; however, be clear about what will help you achieve that.
Measurable: To measure the success of your goals, you must have KPIs (Key Performance Indicators) in place.
Attainable: The set goal must be achievable. Begin with a baseline that will help you understand the desired pace, and then take it ahead.
Relevant: Set goals that are relevant to the business objectives. It must be a perfect fit for the objectives that the video is suited to match.
Time bound: You must set a reasonably achievable time frame. This allows you to measure your efforts accurately. You could set quarter-wise goals or look at increasing time frames for intricate targets. You may also consider breaking down a huge single goal into smaller targets. This will allow you to understand the steps you need to take as you move along.
The smart video strategy will help you increase the time on the page for certain key pages by over 15% in a quarter. Set goals to fit your video in the best way possible to meet your target audience. Use efficient video trimmers to keep your videos relevant and crisp. Smart Video strategies also help your business achieve its current marketing goals. Keep your business relevant with the savvy video strategies we've discussed. Remember what your business stands for, so you will always stand out!