List of Top Research Institute In India To Enroll In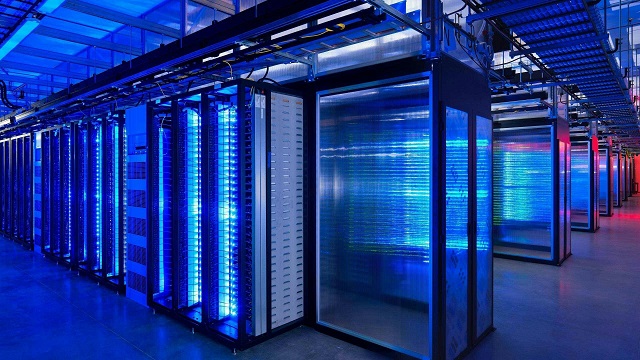 A large number of students in India are now interested in research. India has a large number of research institutes that provide great opportunities to Indian youth in the field of research and gained recognition on the national and international levels. Besides this, the Indian government has initiated to expand the field to scale up the research in India.
There are several highly reputable and best research institutes in India that offer excellent research programs and opportunities in different fields for keen students. We have listed India's top seven research institutes where interested students can enroll for their best future.
Let's not wait anymore and discuss their programs and field of research.
Seven Best Institutes In India Recognized For Their Field of Research
The details of the top research institutions are provided below. Their scope of research and achievements are also mentioned.
Indian Institute of Science, Bangalore
Indian Institute of Science, Bangalore, was established in 1990. The organization is famous for developing the fastest supercomputer in India ━ Sahasrat. The institution has been approved as the deemed-to-be-university by UGC.
The institute offers UG and PG courses like BSc, M.tech, and Ph.D. The strength of students is more than 30,000, and the vast majority of students are studying at the graduate level.
The science and engineering-focused institute has six academic divisions with multiple departments, including chemical science, biological science, electrical science, mechanical science, mathematical science, physical science, and interdisciplinary research.
Among all the top research institutes in India, the Indian Institute of Science, Bangalore, has really done well.
Indian Institute of Technology, Kharagpur
IIT Kharagpur is the first Institute of Technology in India. Formerly inaugurated in 1951, the institute is now counted among the top institutes in India. With over 119+ undergraduate, postgraduate, doctor, research, and dual degree programs.
The India Institute of Technology offers courses in Engineering, Management, Physical Science, and Law Domain. In addition to this, the institute has 650 full-time faculty members and 10,000 students on campus.
All India Institute of Medical Science, New Delhi
Also known as AIIMS, the All India Institute of Medical Science is the government hospital and research institute in New Delhi. The institute is ranked in the 1st position by NIRF ranking for the 4th consecutive year in the medical field.
The institute has collaborated with various international universities to expand the opportunities for joint research for students.
The institute is currently offering courses in 43 disciplines, including UG, PG, Doctoral, and Super-specialization courses in streams such as medicines, dentistry, nursing, biotechnology, and paramedical.
The interested aspirants can apply through the NEET-UG examination.
Tata Institute of Fundamental Research, Mumbai
Tata Institute of Fundamental Research or TIFR is counted among the top research institutes in India. The institute was established in 1945, and it is now expected to become a university.
TIFR is accredited by NAAC with an 'A+' grade and has been marked as one of the best institutions in Asian top 100 institutions.
The students can get enrolled in different programs for different subjects like Mathematics, Physics, Chemistry, Biology, and Computer Science.
Post Graduate Institute of Medical Education and Research, Chandigarh
Post Graduate Institute of Medical Education and Research, or PGMER, was established in 1962 and is now the best research institute in India. It is a private college and offers 61 courses across seven streams, including Dental, Medical, Science, Paramedical, and Pharmacy.
Besides robust teaching methods, the institute is famous for focusing on providing opportunities beyond academics. The most popular research fields of the institute are forensic medicine, microbiology, experimental medicine, biotechnology, transfusion medicine, etc.
Indian Veterinary Research Institute, Bareilly
IVRI, or Indian Veterinary Research Institute, is known for its advanced research post-graduate programs. The popular fields of research are Animal Genetics, Animal Nutrients, Biology, Epidemiology, Bacteriology, and Mycology.
The institute offers 24 Master's programs and 19 Doctoral Programs in various disciplines. It has five campuses in Kolkata, Pune, Bangalore, Palampur, and Mukteshwar.
Indian Agriculture Research Institute, New Delhi
The institute is also known as the Pusa Institute, and it is one of the best research organizations for agriculture. The institute was initially located in Pusa, Bihar, but it was later relocated to Delhi after the major earthquake in Pusa in 1936.
The institute offers different programs like MSc., PhD. and the admissions are based on merit. IARI is the best institute for some the research programs such as Agriculture Economics, Agriculture Physics, Biochemistry, Plant Physiology, Social Science & Agriculture Chemistry, and many others.
It has collaborated with national and international institutions to carry out the research in the relevant study area.
Research is a promising career. If you are sure about your career, you can enroll in these top research institutes in India that offer students many opportunities. Be sure about your interest, choose your subject, and find the best institute among the above list.