Visa Requirements For South Africans From The Uk Immigration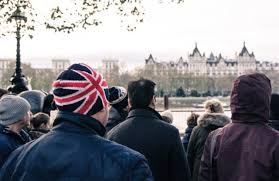 A recent update from the Home office regarding a new set of occupations added to the qualifying list for the skilled worker visa has brought a pleasant surprise. There are a total of 8 jobs added to help migrants move to the UK for a better living. The world's fifth-largest economy is an epicentre of the rising opportunities for South Africans. As much as 229,000 South Africans are already residing in the UK and are likely to grow in 2021.
Once you decide to migrate to the UK, there are various routes with which you can do that.
Choose your Visa
Skilled worker visa
If you are looking to work in the UK for an employer, you will be needing this visa.
The employer should be able to sponsor you and is approved by the Home Office.
Besides, the individual need to certify English language proficiency. The job should also fall in the list of occupations specified by the Home Office. Here is a list of 7 added occupations:
Pharmacists
Senior care worker
Lab technicians
Nursing assistants
Physiotherapists
Modern foreign language teachers
Residential, day and domiciliary care managers
Read Also : Mailu Island: Location, Facts, History and Culture
Some of the already existing occupations are
PhD in STEM
Digital technology
Arts
Humanities
Music
With a Skilled worker visa, you can stay and work for 5 years later choose to apply for British citizenship through naturalisation. This visa is point-based, the applicant needs to have 70 points to secure a skilled worker visa.
Intra-Company transfer visa
A part of skilled worker visa, in which one can apply for an Intra-company transfer visa if the employee is willing to relocate to the company's overseas branch or office. The individual must also possess a skilled worker visa along with it and a certificate of sponsorship from the employer is a must.
This visa further is subdivided into 2:
Long-term staff – for any previous experience working for the company at a non-UK branch or office. This visa covers 2 earning brackets and lets you stay for up to 9 years in the UK as a long-term staff
Graduate trainee – for graduate training programmes. You work for12 months on this visa
Ancestry Visa
The ancestry visa is one of the most vendible visas for South Africans as many of their family links stay and work in the UK. The eligibility bracket to apply for this visa covers the following
Intention to work in the UK for long
Have grandparents already living in the UK
Belong to the commonwealth country
This visa also allows one to stay in the UK for 5 years and later may go from British citizenship.
Spouse visa
If you are looking to settle in the UK after marriage or have entered into a partnership with a British citizen or someone who is already settled in the UK, then you may have to apply for a spouse visa.
The validity of this visa is 2.5 years and can be extended to a further 2.5 years.
Your next step
Once you have a spouse visa or ancestry visa or a skilled worker visa, you can apply for ILR and British citizenship.
A minimum requirement is:
Age-18 years or over
Bearing good character and no criminal record in the name of the applicant
Show proof of English language proficiency
Pass life in the UK test.
The next step after ILR is applying for British citizenship through the process of naturalisation.
One can either apply directly through the online application process or may choose to go through a UK immigration lawyer.